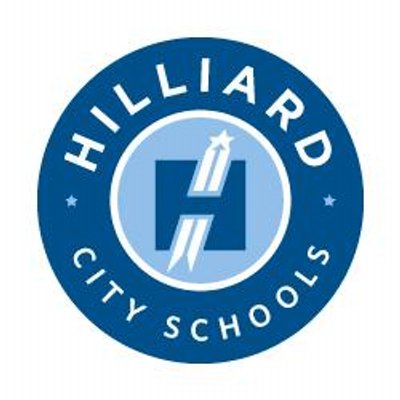 This year our district has been rethinking professional development opportunities. Tuesday was our second day this year of Hilliard University. On this day educators across the district lead sessions for others. Hilliard U has an #edcamp feel with a variety of sessions available to attend. Though planned a bit more in advance, it is a grassroots event as educators volunteer to share and lead sessions during this day. Educators, and other staff members, choose the sessions they'd like to attend.
My takeaways:
Do What You Do
I kicked off the morning in a session with our superintendent,
Dr. John Marschhausen
. Dr. Marschhausen had requested teachers take a bit of time to send him a quick note to tell why they originally got into education. He shared quotes from staff members and positive reminders of the importance of our work. Though accountability and assessment are essential, they shouldn't cause stress. He reminded us our building and classroom environments are key and culture is built on ownership and commitment.
Keep Learning
After the uplifting kick-off session, I headed to hear one our district technology leaders,
Mark Pohlman
, share information about our new learning management system, Canvas. I'll be interested to play around a bit on the site to see what potential it holds. Mark shared some of the basic features as well as ins and outs of the new system. I'm most excited about the possibility of the collaboration between Canvas and Google. I'm hoping it will make it easy for students to save their work across years. It looks like possibilities in using video to support instruction will also be worth looking into a bit.
Build flexibility with these phrases shared by
Carrie Higginbotham
Grow Creativity
My next session was lead by a group of teachers from Hilliard Crossing:
Teaching for Creativity
. These teachers talked about creativity and the need for nurturing creativity in our schools. They reminded us of the importance of teaching for fluency, flexibility, originality, and elaboration. They shared a video by Ken Robinson in which he suggests we could be educating people out of creativity. They shared phrase stems to encourage creative thinking.
Open New Doors
Finally, I went to a session led by media specialist, Ashley Lambocher. There's nothing like a little picture book love to round out a day. You can see her titles on her site:
Hilliard U Books
. New picture books open new doors for young readers.
Take Risks
My day ended with a maker session as Julie Johnson and I kicked off a virtual professional development opportunity we are offering for educators. In order to understand the challenges and potential of digital literacy, we have to be willing to dig in and play a bit ourselves. Our session looked at the changes in literacy as a result of new digital opportunities and then allowed teachers to take a moment to try to compose a meaningful piece. You can see more by visiting our Google Community:
Digital Maker Playground
. (Here's more about
our upcoming learning opportunity
. It's open to everyone, but Hilliard educators can earn CEU credit. Check it out!)
Bringing It Together
There's a great amount of energy around the day as educators from across the district come together in one space to learn from one another. In the coming days, I will be thinking more about all I learned and how I will be using this in the work I do each day with children. I'm grateful for the opportunity to learn from and collaborate with professionals across our district. Always a great day!